Liquid Stone™ Countertop Epoxy Resin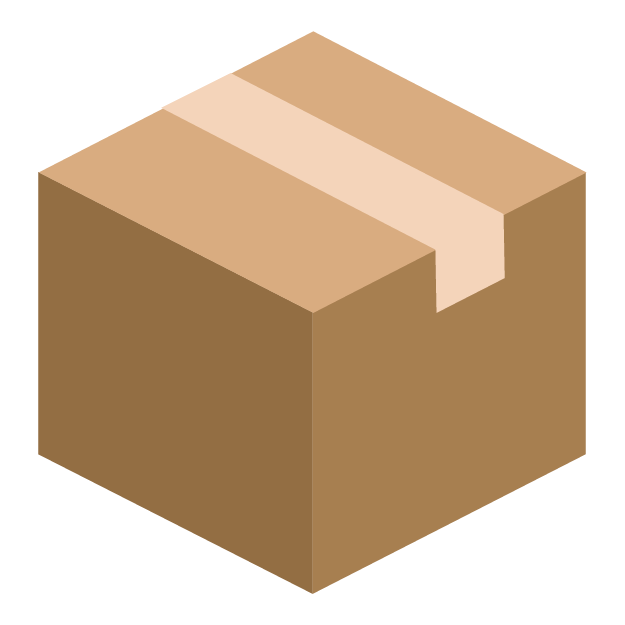 Fast and free shipping within the domestic United States. Orders placed before 12PM MST ship same day (M-F)

Great product
Great product and fast delivery
Amazing
Bubble free easy to work will resin.
The BEST
I found this epoxy by recommendations of some friends and wow is all I can say, I have never not one time had a bad experience with it, my cups are always smooth, no fish eyes ever!!! love love
I Support KSResins-All of them!
I have been using KS resin for a little while now and so far it is my go to resin for table tops, molding and sculpture's as well as top coats on paintings. The service is fast efficient and has excellent customer service. The best part for me is the working time is 45 minutes.
Far superior than other brands
This is the first time I have used this product and I am so impressed with this product, I use it mostly for tumblers as well as small wood and acrylic item that I make on my wood lathe. It is super easy to use and gives excellent coverage with little to no bubbles. I follow the instruction and also warm the epoxy a bit as well as the item I am covering, I will not use any other brand.
Wow, Donald. Thank you for the incredible review! That really makes our day. Thank you for being a KSRESIN customer.
PHENOMENAL!
after going through brand after brand , Stone Counter Coat & KS Resin have sold me! best i've found for tumbler projects!!
Ooooh That Shine!
Cures to an awesome finish every time. Great workability. It's a must have in my workshop!!
Amazing
I really liked the finish of this resin.
Glass Finish
Loved the product can't wait to order more!
Liquid Stone™ Countertop Epoxy Resin
---

Upgrade to Liquid Stone Ultra UV for 7-10x longer lasting clarity.

Looking for a longer working time?
Upgrade to Liquid Stone Elite for twice the working time, improved air release, durability, UV resistance & more.
Liquid Stone™ Countertop Epoxy Resin
Liquid Stone™ is a two part clear entry-level epoxy resin system formulated for coating bartops, tabletops, and countertops. If you are looking for an epoxy resin that is affordable, cures water-clear, durable, and cures rock hard, Liquid Stone is for you.
Liquid Stone™ is the perfect choice for beginners that are interested in learning to work with epoxy resin, or for those who don't need added UV resistance. It is a high-quality epoxy resin that is suitable for many general coating projects.
Mixed Viscosity: 6200 CPS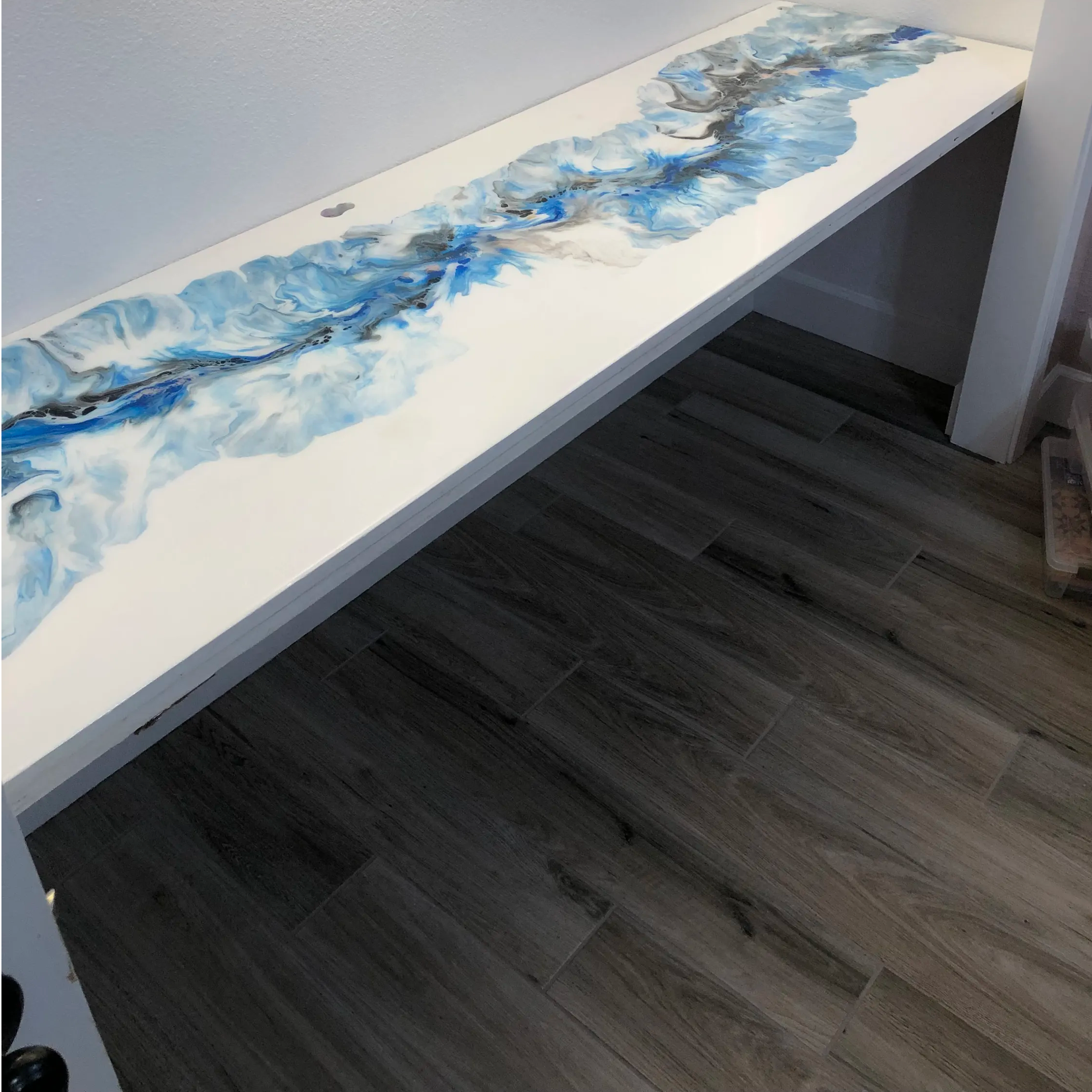 ✔️ 30 Minute Working Time
✔️ Dry in 10-12 Hours
✔️ 1:1 Mixing Ratio by Volume
✔️ High Gloss Finish
✔️ Made in the US
✔️ No VOC
✔️ Self-Leveling
✔️ Ultra-Clear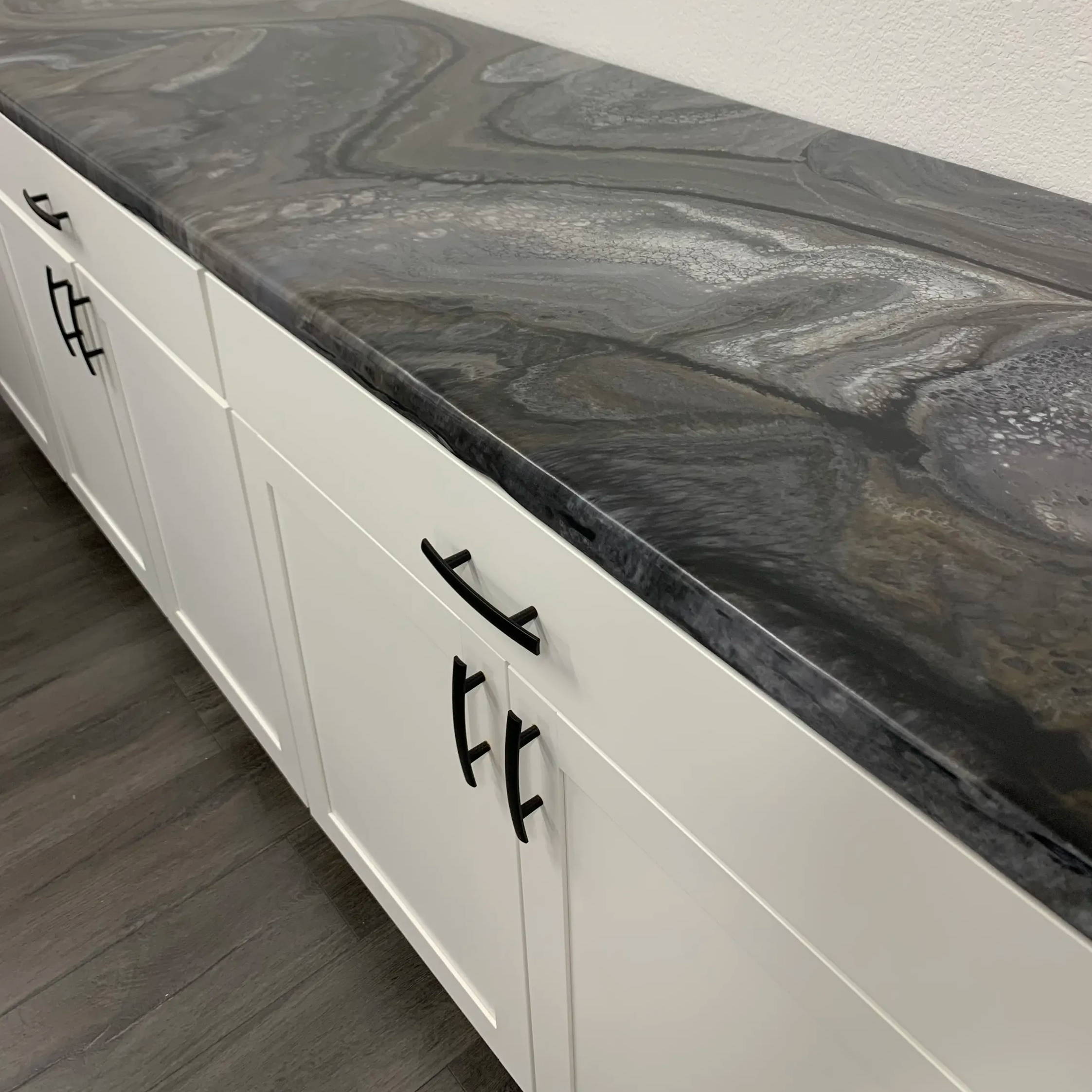 Step 1. Calculate Surface Area and Check Level
Using a tape measure, measure the square feet of your surface (Length x Width). We recommend mixing 3 ounces per square foot for clear coats, and 4-6 ounces for coats that you plan to add colorant to, and up to 10 ounces per square foot for dirty pours. Remember to add extra epoxy resin to account for your sides. After calculating the amount of epoxy resin that your project will require, make sure that your surface is completely level and adjust as needed. A level surface is very important.

Example Surface is 2.08' wide by 8' long or 16.64 square feet
Clear Coat - 16.64 x 3oz = 50oz

Add additional 10% to account for sides - 55oz required to clear coat this surface
Step 2. Prepare for Mixing
Gather your epoxy resin, mixing supplies, and personal protective equipment. We recommend at the very least using nitrile gloves, safety glasses, clothing to protect from spills. Be sure to use epoxy resin in a well-ventilated room or use an air-purifying respirator.

Step 3. Cover Cabinets and Floors with Plastic
Before applying epoxy resin to the surface utilize plastic sheeting to cover any surfaces that epoxy resin could get on. We recommend applying tape to the backsplash/wall, plastic on the floor, as well as plastic covering all cabinets. Be mindful of where you walk to ensure you do not track epoxy resin outside of your work area.

Step 4. Pour Epoxy Resin into a Mixing Container
Measure your desired amount of epoxy resin at a 1:1 ratio by volume into a graduated mixing cup. Pour the resin first, allow it a moment to settle, and then follow up with an equal amount of hardener.

Step 5. Mix Thoroughly for Four Minutes
Mix the two parts together for a total of four minutes. Be sure to scrape the bottom and sides of the container while mixing so that there is no un-mixed epoxy resin. Aggressive mixing can introduce excessive air, stir slowly but thoroughly. Continue to stir until the epoxy resin no longer has ribbons and returns to clear.

Apply the epoxy resin to your surface immediately after mixing. You can do this by using your gloved hand, a foam roller, a brush, a trowel, and many other tools. Make sure that epoxy resin completely covers the surface. Using your gloved hand or spreading utensil, apply epoxy resin to the sides of the surface (if necessary).
If you do not apply enough epoxy resin it may pull away from the edge. If you apply too much epoxy resin it can drip off or run to one end depending on the surface.

Step 7. Use a Torch or Heat Gun to Remove Trapped Air
Quickly sweep a propane torch or heat gun across the surface being sure to keep the flame 6-8 inches away from the surface. Do not overheat the epoxy resin or hold the heat in one spot for too long. We recommend heating the epoxy resin only during the working time, do not apply heat once the working time has passed. After eliminating bubbles allow the epoxy resin time to cure in the appropriate environment (listed in Technical Data below).
It is very important that the epoxy resin has a consistent curing temperature throughout the entire curing process. Keep in mind that curing the epoxy resin in a warmer environment will yield a more durable surface. We recommend a maximum of 120° F and a minimum of 75° F.

Ensure that you are working in a well-ventilated room or using an air-purifying respirator.
Tip: Hate those pesky drips? Wait a couple of hours after applying the epoxy resin and return with a spreader or knife and push the tool up against the bottom of the surface while simultaneously pulling the tool from side to side at a slight angle. The epoxy resin will have thickened up enough where it will no longer drip and you will not need to sand the drips off the following day.
Step 8. Apply Additional Layers
We recommend applying at least two layers of epoxy resin for added surface protection. There are two ways of adding additional layers of epoxy resin to the existing layer.

1. Apply the next layer while the last layer is still tacky to the touch. Allow the first layer to dry for 3-6 hours and lightly touch it with a gloved hand. If the epoxy resin coating feels tacky without pulling up like taffy, you can apply an additional layer at this time. Applying an additional layer while the previous layer is still tacky gives you a chemical bond.
2. Apply the next layer after the last layer has dried for 24 hours. Lightly sand the last layer with 220 grit sandpaper, remove any debris from sanding, and apply an additional layer starting with Step 1. Applying an additional layer after sanding will give you a mechanical bond.
Both methods are excellent options for applying additional layers. The chemical bond will allow you to complete your project faster, while the mechanical bond may allow you to remove any surface imperfections before the final coat.
---
Bartops
Tabletops
Countertops
End Tables
Stainless Steel Tumblers
Surfaces that require a durable top-coat
Ideal Curing Temperature - 75°F - 80°F
Working Time - 30 Minutes
Dry to Touch - 10-12 Hours
Full Cure - 72 Hours
Maximum Recommended Coating Thickness - 1/8"
Maximum Recommended Casting Thickness - 1/4"
Temperature Resistance - 475°F
Shelf Life (Unopened) - 12 Months
Shelf Life (Opened) - 6 Months (Depending on environment)
Shore D Hardness - 82
32oz Kit = 16 ounces Resin + 16 ounces Hardener
64oz Kit = 32 ounces Resin + 32 ounces Hardener
1 Gallon Kit = 64 ounces Resin + 64 ounces Hardener
2 Gallon Kit* = 128 ounces Resin + 128 ounces Hardener
* (Shipped in multiple 64oz Containers for ease of use, may be occasionally sent in 128oz containers if 64oz containers are unavailable at the time)