Deep Pour Epoxy Resin. Pour Up To 2" Per Layer.

Deep Pour Epoxy Resin is an advanced 2:1 casting system that was formulated for minimizing shrinkage, improving UV resistance, air release, and hardness, as well as maintaining clarity and allowing for larger volume deep pour projects such as epoxy river tables. Our deep pour epoxy is capable of pours up to 2" per layer in medium to large volume molds, with an extended working and drying time for excellent air release. We focused on creating a quality deep pour epoxy product that will give you consistent results every single time.
Features of KSRESIN Deep Pour Epoxy
Low Exothermic Temperature (prevents cracking and yellowing)
Ultra UV Resistance (HALS)
Low Shrinkage
Excellent Air Release
Slow Drying
Crystal Clear
High-Gloss Finish
Rock-Hard Cure
High Temperature Resistance
VOC Free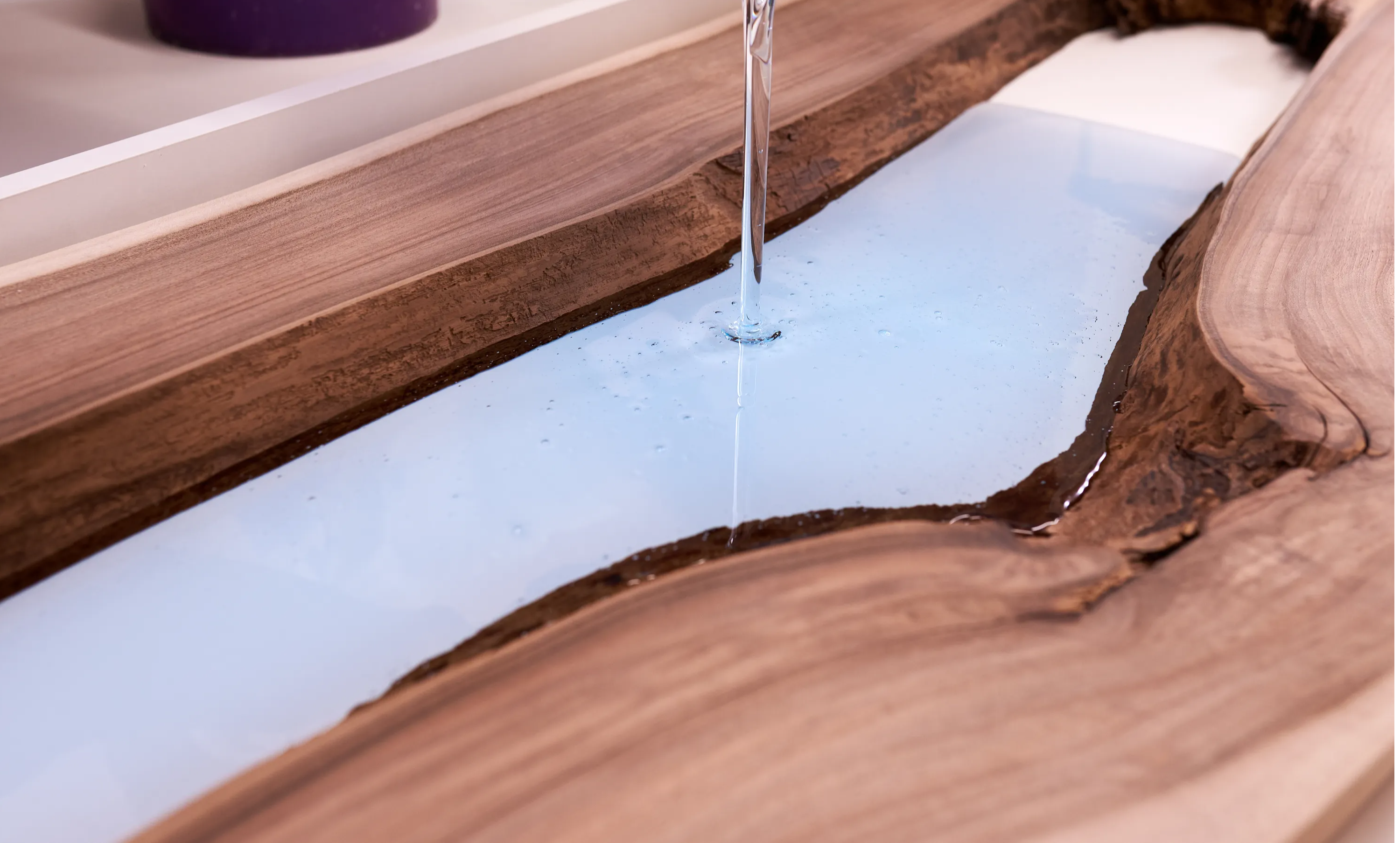 Deep Pour Epoxy Product Data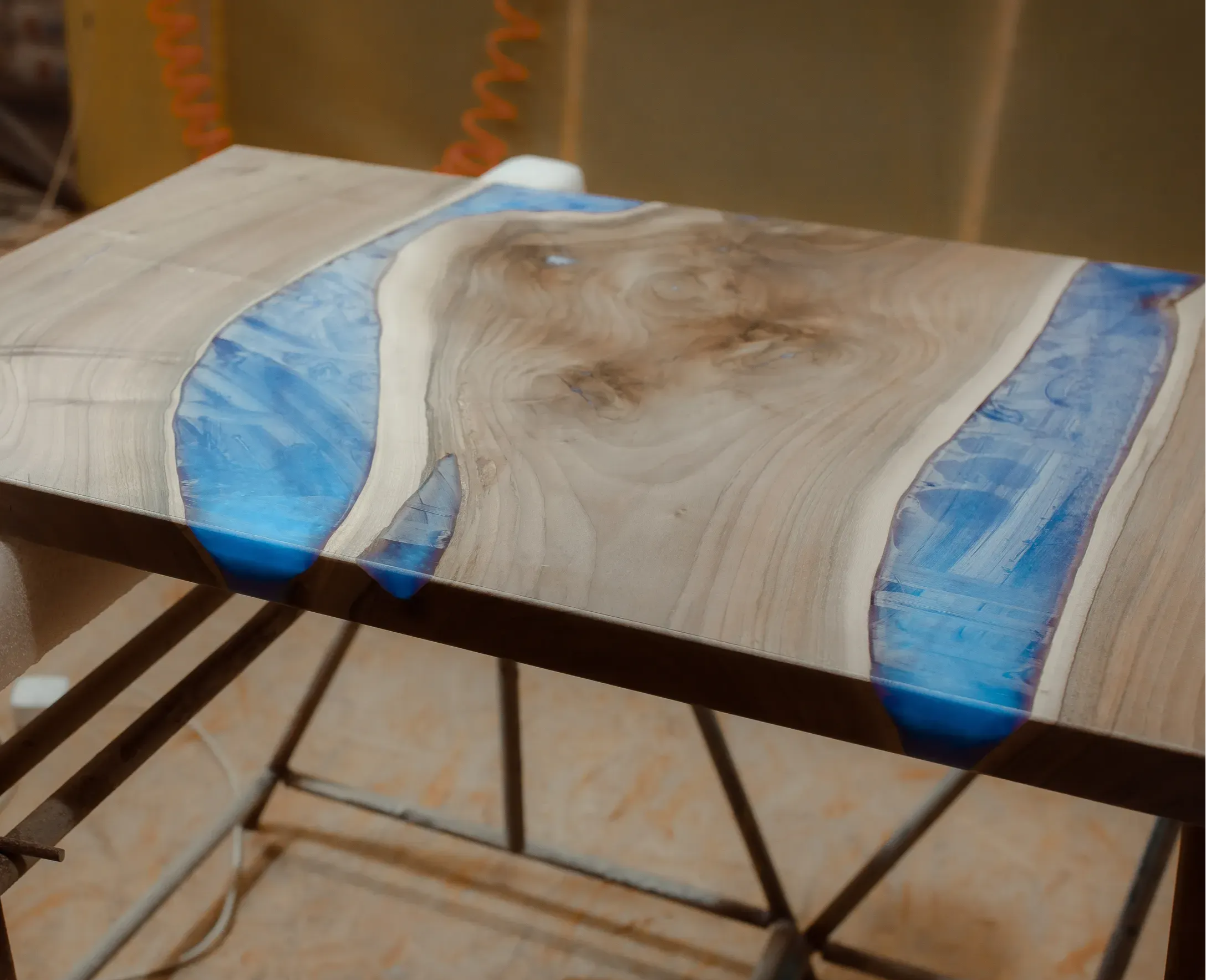 Mixing Ratio: 2(A):1(B) by Volume
Working Time*: 45-90 Minutes
Drying Time (to Touch)*: 24-72 Hours
Full Cure*: 5-7 Days
Ideal Curing Temperature: 70-80°F
Ideal Humidity: ≤50%
Shelf Life: 12 months unopened, ±6 months opened
Storage: Store in a cool dry place out of direct sunlight.
Shore D Hardness: 82
Mixed Viscosity: 470 cP
UV Resistance: Excellent
*Working, drying, and full cure times are dependent on the mass of the pour and curing environment.
Have tried others in the past and none performed as advertised. Most took weeks to fully harden. I followed the directions exactly, poured 1.5 inches thick, and it was fully hardened in 5 days. It looked and performed beautifully. Will highly recommend.
Deep Pour for Casting
I am thoroughly impressed with this kit. First time pouring epoxy of this nature and it went so smooth. Definitely will be coming back for more with my other projects that are in the works.
Phenomenal deep pour epoxy
I've been using another brand for a couple of years but I saw an ad for this product and decided to give it a shot. It was easy to stir and not a lot of bubbles. Slow curing but I also noticed the corners didn't shrink like the other stuff I was using. It came out nice and clear. Definitely buying more!
Deep Pour
I was disappointed in this product. There were tons of Micro bubbles. I prefer the regular crystal cast.
Thank you for bringing this to our attention. We value your feedback and are committed to delivering high-quality products. I'm intrigued to understand more about your project so that we can tackle the issue of microbubbles effectively. Our Deep Pour Epoxy Resin has undergone extensive testing to ensure optimal air release. I'm confident that by collaborating, we can identify the root cause and implement an effective solution.