Liquidy Split Ultra UV™ Fast Set Epoxy Resin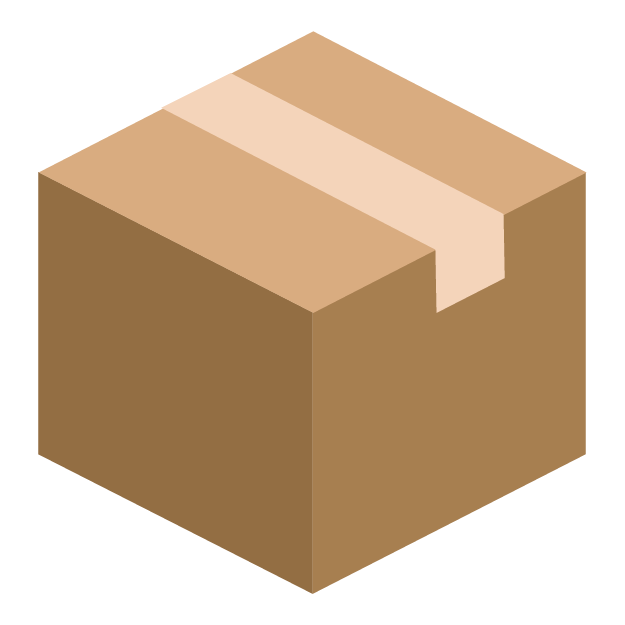 Fast and free shipping within the domestic United States. Orders placed before 12PM MST ship same day (M-F)

Best Transition Ever
This is my 2nd time purchasing KS Resin Liquidity Split I absolutely love this product . It took some time to get used to, as any new product would. You have a customer for life
Best epoxy
I love Liquidy Split Epoxy UV. It cures super fast and leaves an amazing shine and finish.
Great stuff
This is great for top coat on acrylic paintings
Live it!
Just love the coverage and the feel!
Love it!
I have tried about 4-5 other brands and love this one! Quick setting and has a high UV so I can use it as a top coat for all colors of glitter.
Liquidy split ultra UV
A++++ this is a wonderful fast set epoxy for more experienced artists! I've been able to speed up my turnaround time and get my orders out sooner. Thanks KS Resin!
Liquidy Split Ultra UV™ Fast Set Epoxy Resin
Great resin
Smooths nicely easy to work with no fish eyeing
Awesome epoxy
This is my all time new favorite epoxy. I was using the the art elite and received a free sample. I ordered this and the stone. I haven't even used anything else because I love this stuff so much. I haven't had any issues with bubbles or anything but I've gone through lots of trial and error with very cheap epoxy, until I got a routine down. It helps that they also have a Facebook group and I can read posts with issues and recommendations.
---

Need a Longer Working Time?
Switch to Liquid Art Ultra UV for a 45+ minute working time.
Liquidy Split Ultra UV™ Epoxy Resin
Liquidy Split Ultra UV™ is a two part epoxy resin system with accelerated drying properties. This product is ideal for those who require an epoxy resin with a shorter working time, drying time, and curing time. You need to work quickly as Liquidy Split Ultra UV sets significantly faster than our other epoxy resin systems.
Liquidy Split Ultra UV contains our Ultra UV™ inhibitors to protect the epoxy resin from harmful UV rays that can damage and cause eventual yellowing to your project. Liquidy Split Ultra UV™ has shown up to 10 times longer lasting clarity in comparison to Liquidy Split™ and similar competitors products when tested in a simulated UV testing machine.
Liquidy Split Ultra UV™ is unique in it's ability to stay clear while curing, unlike other fast drying epoxy resin systems. Due to the unique nature of this product, it can be used as a top coat and over light colors.
This product does not require a UV light to cure.
Mixed Viscosity: 6800 CPS
This product uses raw materials that may have slight color variation from batch to batch. In most cases this shouldn't effect the clarity of the project unless applied over a white base.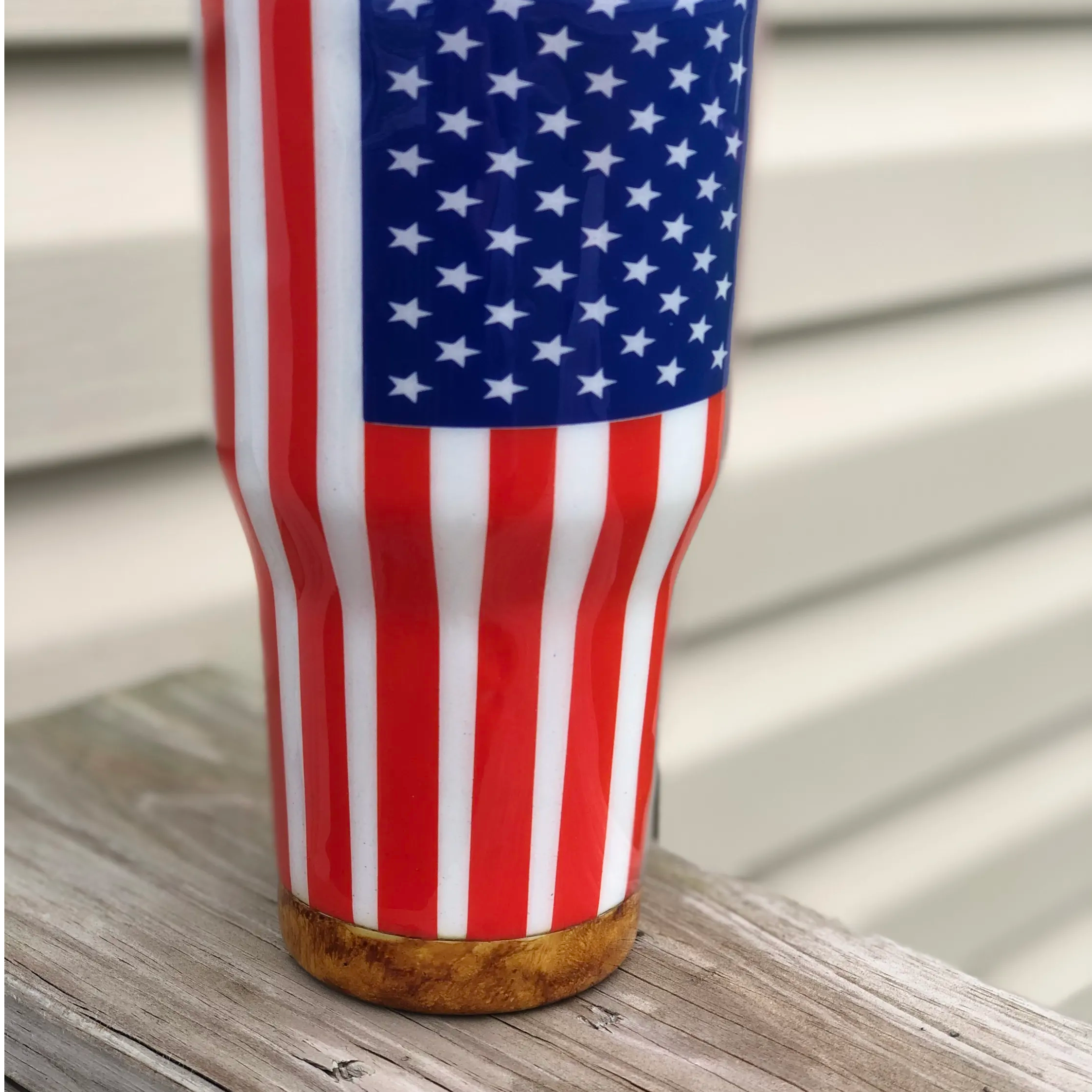 ✔️ 15 Minute Working Time
✔️ Dry in 3-4 Hours
✔️ 1:1 Mixing Ratio by Volume
✔️ High Gloss Finish
☀️ Industry Leading UV Resistance
✔️ Made in the US
✔️ Medium Viscosity
✔️ No VOC
✔️ Ultra-Clear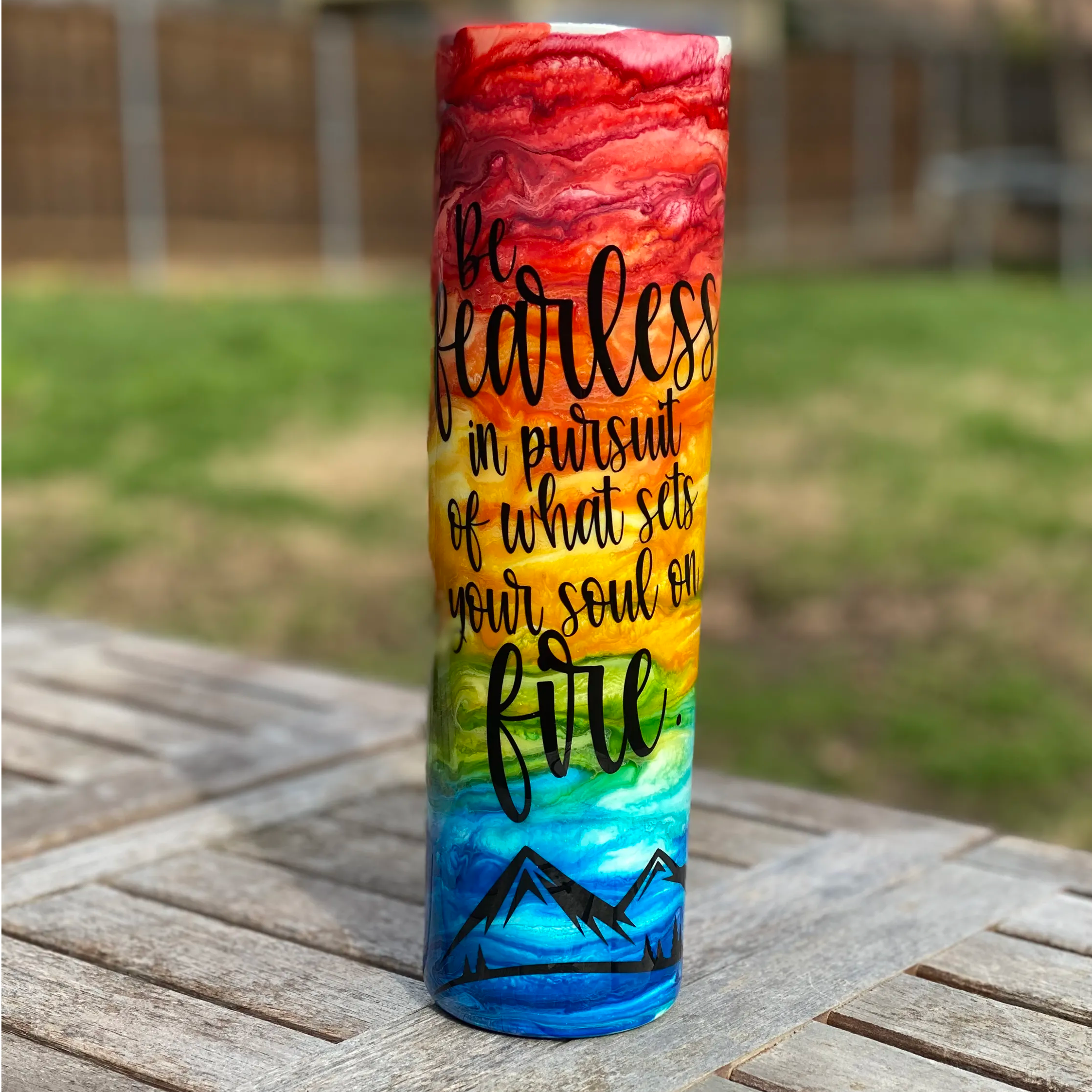 Step 1. Prepare for Mixing
Gather your epoxy resin, mixing supplies, and personal protective equipment. We recommend at the very least using nitrile gloves, safety glasses, clothing to protect from spills. Be sure to use epoxy resin in a well-ventilated room or use an air-purifying respirator.

Step 2. Pour Epoxy Resin into a Mixing Container
After determining the amount of epoxy resin you will need, measure your desired amount of epoxy resin at a 1:1 ratio by volume into a graduated mixing cup. Pour the resin first, allow it a moment to settle, and then follow up with an equal amount of hardener.
For best results mix a minimum of 2 fluid ounces (60ml) of epoxy resin and hardener. Mixing less than 2 ounces increases the chance of the mixing ratio being off and causing issues during the curing process.
Need help deciding how much epoxy resin is required? Visit our Epoxy Resin Coverage Calculator here.
Step 3. Mix Thoroughly for Four Minutes
Mix the two parts together for a total of four minutes. Be sure to scrape the bottom and sides of the container while mixing so that there is no un-mixed epoxy resin. Aggressive mixing can introduce excessive air, stir slowly but thoroughly. Continue to stir until the epoxy resin no longer has ribbons and returns to clear.

Apply the epoxy resin to your surface immediately after mixing. You can do this by using your gloved hand, a foam roller, a brush, a trowel, and so many other tools! Make sure that epoxy resin completely covers the surface before moving to the next step. If you do not apply enough epoxy resin it may pull away from the edge. If you apply too much epoxy resin it can drip off or run to one end depending on the surface.

Step 5. Use a Torch or Heat Gun to Remove Trapped Air
Quickly sweep a propane torch or heat gun across the surface being sure to keep the flame 6-8 inches away from the surface. Do not overheat the epoxy resin or hold the heat in one spot for too long. We recommend heating the epoxy resin only during the working time, do not apply heat once the working time has passed. After eliminating bubbles allow the epoxy resin time to cure in the appropriate environment (listed in Technical Data below).

Ensure that you are working in a well-ventilated room or using an air-purifying respirator.
Stainless Steel Tumblers

Canvas Paintings

Wood Substrates

Filling Voids

Small Molds

Coasters

Jewelry

& Much More
Ideal Curing Temperature - 75°F - 80°F
(Temperatures below 75°F can cause issues during curing)
Working Time - 15 Minutes
Dry to Touch - 3-4 Hours
Full Cure - 24 Hours
Maximum Recommended Coating Thickness - 1/8"
Maximum Recommended Casting Thickness - 1/4"
Temperature Resistance - 475°F
Shelf Life (Unopened) - 12 Months
Shelf Life (Opened) - 6 Months (Depending on environment)
Shore D Hardness - 75
8oz Kit = 4 ounces Resin + 4 ounces Hardener
16oz Kit = 8 ounces Resin + 8 ounces Hardener
32oz Kit = 16 ounces Resin + 16 ounces Hardener
64oz Kit = 32 ounces Resin + 32 ounces Hardener
1 Gallon Kit = 64 ounces Resin + 64 ounces Hardener
2 Gallon Kit* = 128 ounces Resin + 128 ounces Hardener
* (Shipped in multiple 64oz Containers for ease of use, may be occasionally sent in 128oz containers if 64oz containers are unavailable at the time)